You are here: Home » News & events » The Moment of Truth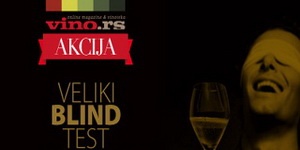 The Moment of Truth
5. 4. 2011
Morava 2009, Mammoth 2007 & Millennium 2007 are among the top 15! In order to obtain authoritative overview in the top of Serbian wine scene, in cooperation with professionals, sommeliers, oenologists, technologists, traders, wine-lovers and with wine-makers, editorial team of the online magazine VINO.rs organized on 1st of March and 4th of March 2011 "Big blind tasting of the best Serbian wines".
Although some of results are a surprise, it's no doubt that last few years ascent of the quality of premium Serbian wines can be noticed.
Which wines, therefore, are the best wines in Serbia? After the end of the wine tasting, opinion that wine makers in Serbia produce a lot of high-quality red wines, while the white wines are of a poor quality prevailed among the members of the jury. According to rules of tasting, wines rated from 75 and 79,99 points are awarded with bronze medal, from 80 to 84,99 points silver medal and from 85 to 89,99 points gold medal, while grade from 90 points and more classify as- Great gold medal!