You are here: Home » Our story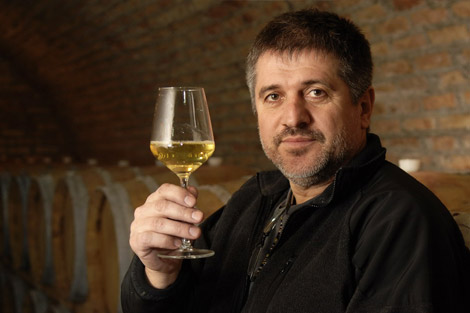 Choosing a different path, the Jelic family began their wine story in 2002, among four rivers and four mountains, along the mythical coast of Panonian sea nearby Valjevo town. There was where arose wine which is produced today, using latest today's winemaking technologies, and maturated in the way as our ancestors used to… deep under the ground beneath domestic hills where it is also born.
Down Valjevo mountain slopes with the most gorgeous exposures, at the ideal height above the sea level and under the specific microclimatic conditions, which are more than suitable for growing grapevine, twenty hectares of vine are planted. There where vineyards used to be the pride of each peculiar householder and where this tradition has been abandoned in the last few decades, there began a very new era. The great terroir, like this one, is hard not to be utilized, and a huge aspiration of the Jelic family to bring back well-known wines to Pocerina region, is quite near to be fulfilled. After great successes of Milijan Jelic's wine cellar, a few wine admirers started to invest in wine cellars in Pocerina, which should serve as a satisfaction to all good-natured people from the world of wine.
French consul Louis Gedoyn wrote in his dictionary on the travelling to Damask in Syria, going from The River Drina to Belgrade:
''... On that trip I have not found anything worth mentioning but the Valjevo town. A town with a lot of population, vast, pleasant for a great number of gardens, in I which surrounding I was served with excellent wines, the most delicious that I have ever tasted elsewhere.'' — Louis Gedoyn, Januray 23rd, 1624
According to: Radovan Samardzic, Belgrade and Serbia in Frech contemporary manuscripts from XVI and XVII centuries, Belgrade, 1961, page 177.